News and Articles
SUNDAYS AT CUMC
9 AM - Sunday School
9:30AM-Coffee Fellowship Time (Every Sunday)
10AM-Worship Service:
-Live Contemporary Modern Music
-Casual Atmosphere
-Bible Sermons made fresh
-Everyone welcome
RENOVATIONS TO JILLIAN'S CAFE AT CUMC
CLICK HERE TO SEE PROGRESS PICTURES
IMPORTANT NOTICE FOR APRIL 6TH 2014:
WORSHIP SERVICE BEGINS AT 9AM (NO SUNDAY SCHOOL)
JILLIAN'S CAFE RIBBON CUTTING CEREMONY  AT 10AM
Gift Cards Order Form
Click here to download order form.
Meeting Rooms
Reserving Meeting Rooms and Wedding Policy at CUMC
Facility use form, rules & procedures and wedding policy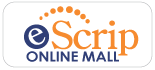 Welcome to Our Community
Our Mission is to reach people of all ages, teach them Christ's values, and guide them as deeply committed Christians to show the world that God lives.
We are growing spiritually in worship, Bible studies, discussion groups, and ministries. We are growing as we reach out to friends and neighbors, as we welcome guests to our worship, and as new members make a commitment to join our church.
EVENTS CALENDAR
« April 2014 »
Mon
Tue
Wed
Thu
Fri
Sat
Sun
1
2
3
4
5
6
7
8
9
10
11
12
13
14
15
16
17
18
19
20
21
22
23
24
25
26
27
28
29
30